DrummonD House Movers
Services
There are basically three types of foundations to choose from.
Drummond House Movers can access your needs and budgetary concerns.
And help you make the right choice for you!
The basic choices are:
Full poured concrete, or concrete and block, foundation, reinforced with steel. Referred to as a 'full basement', this requires a complete excavation, and therefore is the most expensive, but usually the best choice.
Crawl space with wooden knee walls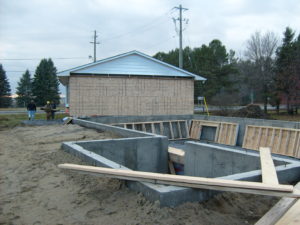 Often referred to as a 'crawl space', the partial basement choice still allows for some room for mechanical equipment below the structure, and requires digging to at least below the frost line.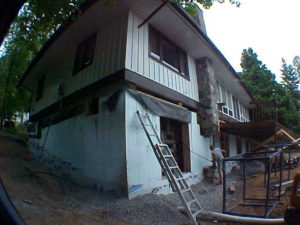 The floating slab foundation, which as it sounds, is one piece of steel reinforced concrete poured to the dimensions of your structure, onto which it is finally lowered. This option, of course, has no basement or crawl space.
DrummonD House Movers
schedule a consultation on your project
Contact Davey Drummond at 613.223.4396
And schedule a consultation on your project…
He'll be more than happy to discuss these options with you further.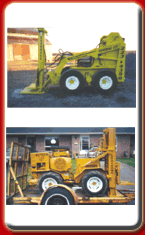 Along with crane and boom trucks when necessary, and conventional hydraulic jacking systems, the main piece of equipment we use is a custom design and manufactured rolling jack called the 'Mini Sneaker'.
These were designed by Davey's father, and they make raising and moving a building considerably easier AND safer.
If necessary, hydraulic pumps and cylinders are used on bigger lifts as well.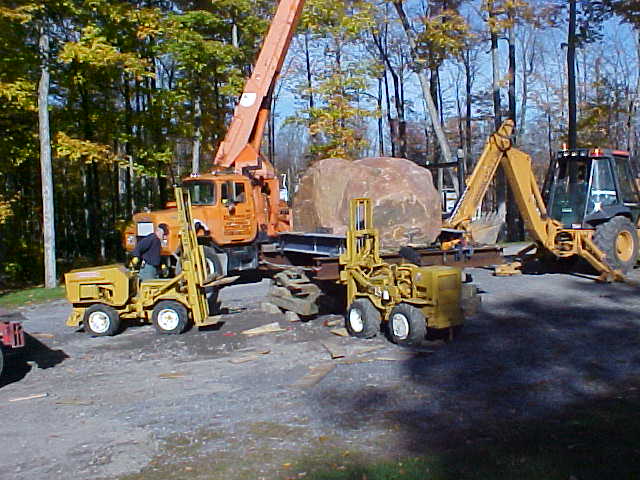 Three Generations of Building Movers